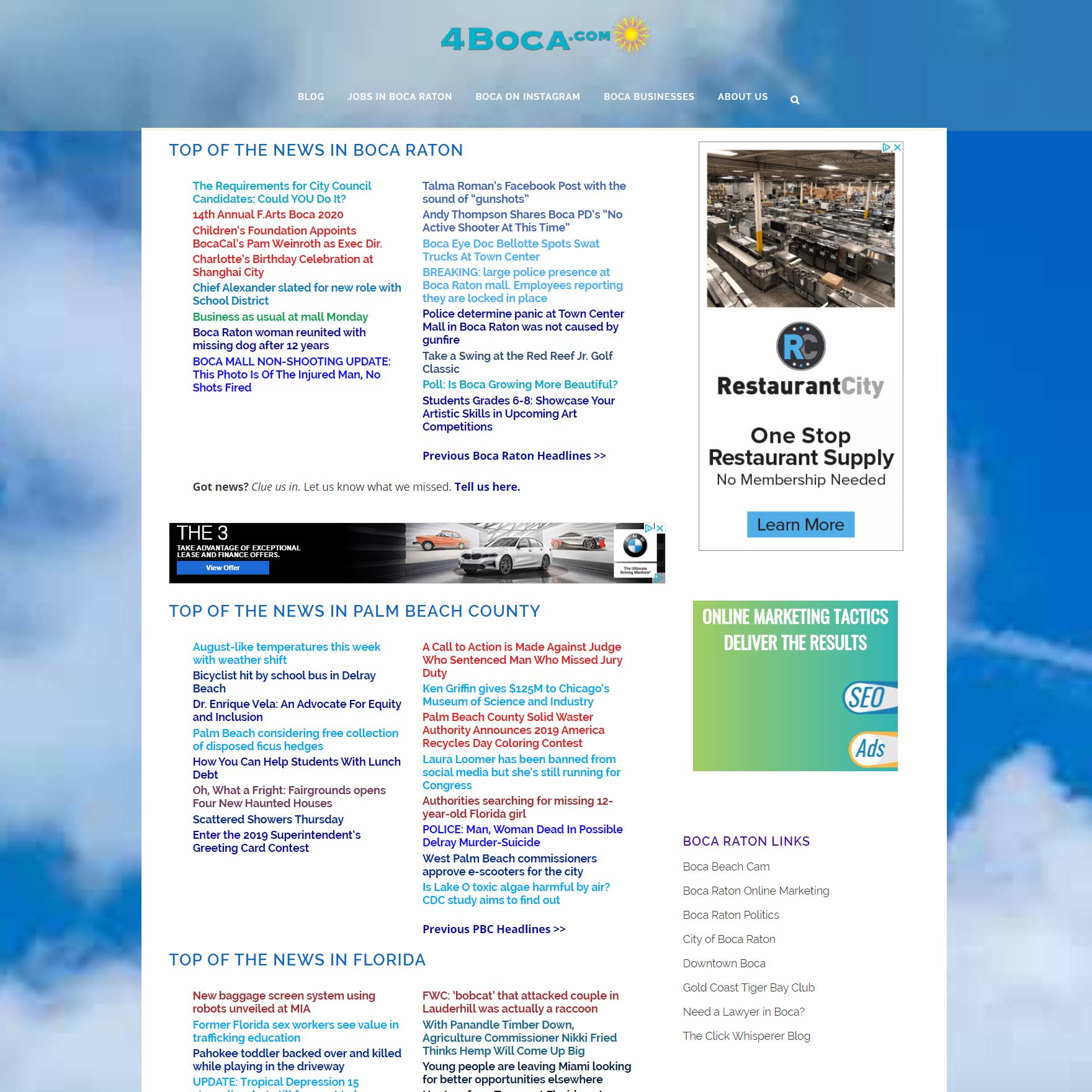 4boca.com is a local blog targeting the residents of Boca Raton, Florida. It's been around since 2012 when created and published by Jason Pelish, used initially as a site to test and demonstrate publishing and sharing technologies being developed and leveraged by Massive Impressions.
While it still is a testbed for tech it now features over 1,300 articles about Boca Raton written by dozens of local authors. The technology named RSS News Aggregator is used to collect and share links relevant to Boca Raton from over 200 sources. Dozens of local businesses have taken advantage of the easy-to-use business directory and added their listings themselves using the WordPress plugin called Business Listing Manager, a plugin made by Massive Impressions and offered for free on the WordPress Directory of Plugins.
See what's happening right now in Boca Raton, relevant to Boca Raton, on 4boca.com.
About:
Boca Raton, FL
,
Local Politics
Temporal:
from 2012 until the present
Disambiguation:
not affiliated or related in any way with 4boca.org
Same As:
https://4boca.com
Creative Work Status:
Published
Audience:
Residents of Boca Raton, FL
Is Family Friendly?:
True